Human-Centric Shopfloor Communication
The intelligent shop floor organisation solution from aucobo decentralises communication on your shop floor and delivers summarised information to the right place at the right time.
Product
The human centric factory of tomorrow
Connect different departments and all employees within your shop floor. Make your production more mobile and efficient for a maximum increase in productivity.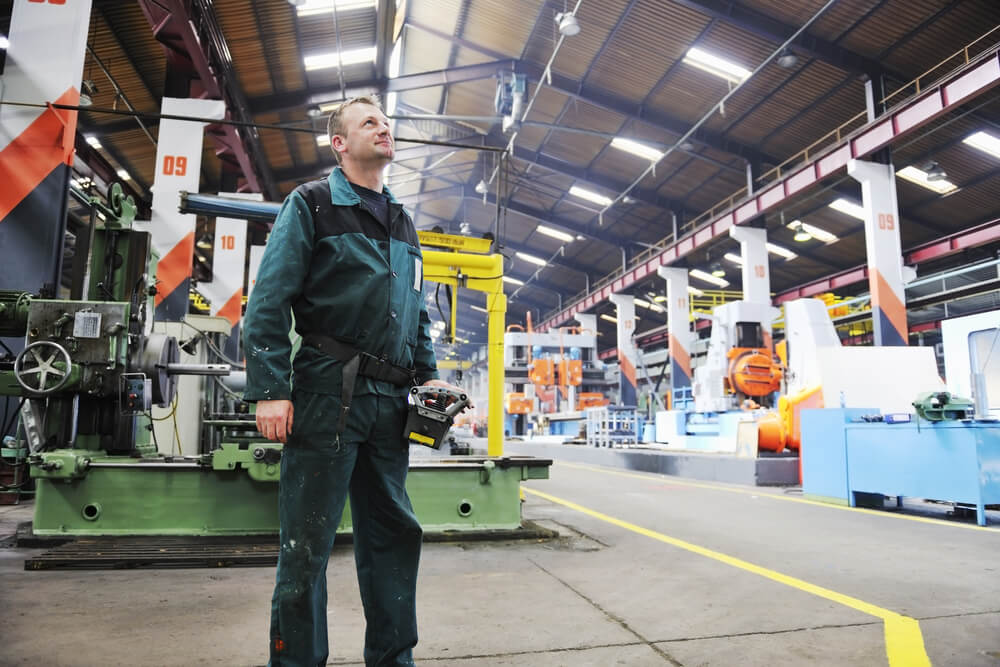 "Overall optimization is the foundation for efficient production."
Benjamin Schaich
Co-Founder aucobo
The Challenge
What we do
The machine-human communication is outdated. Signal lights and static screens are not targeted, cause overstimulation and increase the need for coordination. This leads to inefficient processes and machine downtimes.
aucobo increases productivity through a new way of connecting humans and machines in the manufacturing environment.
Solution
Producing
companies
aucobo optimizes machine operation through dynamic decision-making, prioritization and optimized maintenance.
Logistics
companies
aucobo enables efficient intralogistics, optimized routes and automates your warehouse management.
Software- & machine
manufacturers
Expand your products with aucobo and open up new possibilities with the platform independent aucobo solution.
"aucobo connects the most important systems and prevents silos."
Michael Reutter
Co-Founder aucobo
How it Works
Simple implementation – with and without machine connection.
1.
Problem identification
The machine operator recognizes a problem through a light- / acoustic signal, goes to the machine terminal and sends a call for help to a specialist via his aucobo application.
2.
Problem report
The specialist receives the call for help on his Smartwatch and can either accept, reject or postpone the call (e.g. for 5 minutes). After acceptance, he goes to the machine to identify the problem more precisely.
3.
Problem identification
The specialist identifies the problem, fixes it directly if possible and then scans a QR code.
4.
Problem categorization
The specialist selects the problem type from a predefined list on his smartwatch in order to document the issue. This enables a more precise evaluation, even in the case of micro-errors.
5.
Problem-solving
The specialist solves the problem independently, documents the malfunction and ends the process – efficiently and effectively – through direct communication and flexibility.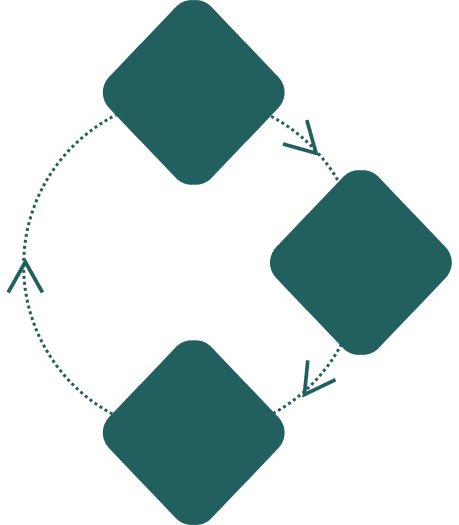 Higher efficiency through connection to an existing MES or ERP system
By connecting the aucobo solution to an ERP or MES system, you will benefit from even higher efficiency. Due to direct communication without detours, the aucobo solution enables you to reduce downtime and increase the productivity of your plant.
What are you waiting for?
We will ensure that this project becomes your personal success.
Contact us now and you'll be on your way to a digital shopfloor in no time.


Initial contact
The initial contact is a personal online meeting in which we present our solution to you in detail and address your specific use cases. You are also welcome to invite your colleagues. If you want to test our solution risk-free in a productive environment, we will be happy to make you an individual offer for a pre-rollout in your company setting.
Preparing for the pre-rollout (duration: 1 month)
Congratulations! You have taken the first step towards agile manufacturing and we will start preparing for the pre-rollout. During this time, we analyze your situation with you in detail. Afterwards, we take care of the correct technical implementation of all necessities – you can literally put your feet up for the time being. Of course, if you have any questions or suggestions, we will be available to you at any time. Translated with www.DeepL.com/Translator (free version)
Pre-rollout (duration: 3 months)
The pre-rollout can start and usually lasts 3 months so that you have enough time to comfortably test our solution. During this time we are your sparring partner and support you in all topics, from change management and works council agreements to answering the security questions of your IT colleagues, because new innovations rarely fail because of the technology but more often because of the change process. Together we will make this project a success!
Preparing for the rollout (duration: 2 months)
After the successful pre-rollout, we evaluate the data together. If you are convinced of the positive changes (and you will be) and want to extend these results company-wide or to another plant, the preparation for the rollout begins. Since rollouts are usually larger than pre-rollouts, we have set 2 months to have enough time to seamlessly connect all systems. All we need from you is input on the situation in the plants to be rolled out – we will do all the heavy lifting.
Rollout
The expansion to other plants can now run smoothly due to the preliminary work and you can be proud to have taken a big step towards digital manufacturing and Industry 4.0. Not only will your figures be better as a result, but your employees will also thank you.
Only your competitors…they won't be very happy about it.
Don't wait!
Increase your productivity by up to 25%.
Contact us now and get personalized consulting.