Optimize OEE – How to increase the overall equipment effectiveness
Michael Reutter
5. June 2020
Production
Every manufacturing company is interested in increasing its Overall Equipment Effectiveness (OEE). The OEE of a plant is defined as the product of the following three factors:
Availability
Performance
Quality
The general formula is:


Availability
Equipment availability can be drastically increased through industrial smartwatches by reducing the time required to detect and rectify machine faults. As soon as a machine malfunction occurs, an employee with the appropriate skills is immediately notified on his Industry Smartwatch. However, if this employee is not available, the problem is solved quickly and reliably by utilizing multi-level, intelligent escalation management. With just one click on the Smartwatch a suitable colleague can be called immediately for support.
Performancce
Minor downtimes or microstops often occur because material was forgotten to refill or when the material collection container is full. These machine outages can be prevented almost completely. Before a stop occurs due to a lack of material, an employee from the intralogistics department can be informed on his Smartwatch.
Set-up can be optimized on the one hand by giving step-by-step instructions to the operators on their Smartwatches to ensure that the machine is set up correctly. On the other hand, set-up times can be reduced by parallelizing tasks across teams à support of SMED (Single Minute Exchange of Die).
A further performance boost is the faster release of the production start on a line. It can be sent directly to the employees on their Smartwatches.
In addition, the aucobo Dashbord allows you to see directly which employee smartwatches are online so that you can react flexibly and quickly in the event of illness, for example, and relocate capacities to avoid idle time.
Quality
Quality problems can be detected quicker with an industrial Smartwatch, thus avoiding rejects. Machine operators can use the Smartwatch to send an image directly to the quality management department by e-mail or notification if they suspect quality problems.
In addition, employees can be better trained with step-by-step instructions on the Smartwatch. Intelligent process design, such as requesting an NFC tag to be scanned before the next step is displayed, ensures that all employees follow the prescribed procedures to ensure high quality and prevent accidents.
Important data, such as the exact reason for a machine failure and the time to repair, can also be recorded digitally with the industrial Smartwatch and software solution from aucobo. This data provides the basis for further optimization processes. How much the OEE can be increased depends strongly on the individual areas of application.
How aucobo optimizes the overall equipment effectiveness
In the section below we explain how smart devices such as industrial smartwatches with the aucobo system can increase each of these factors.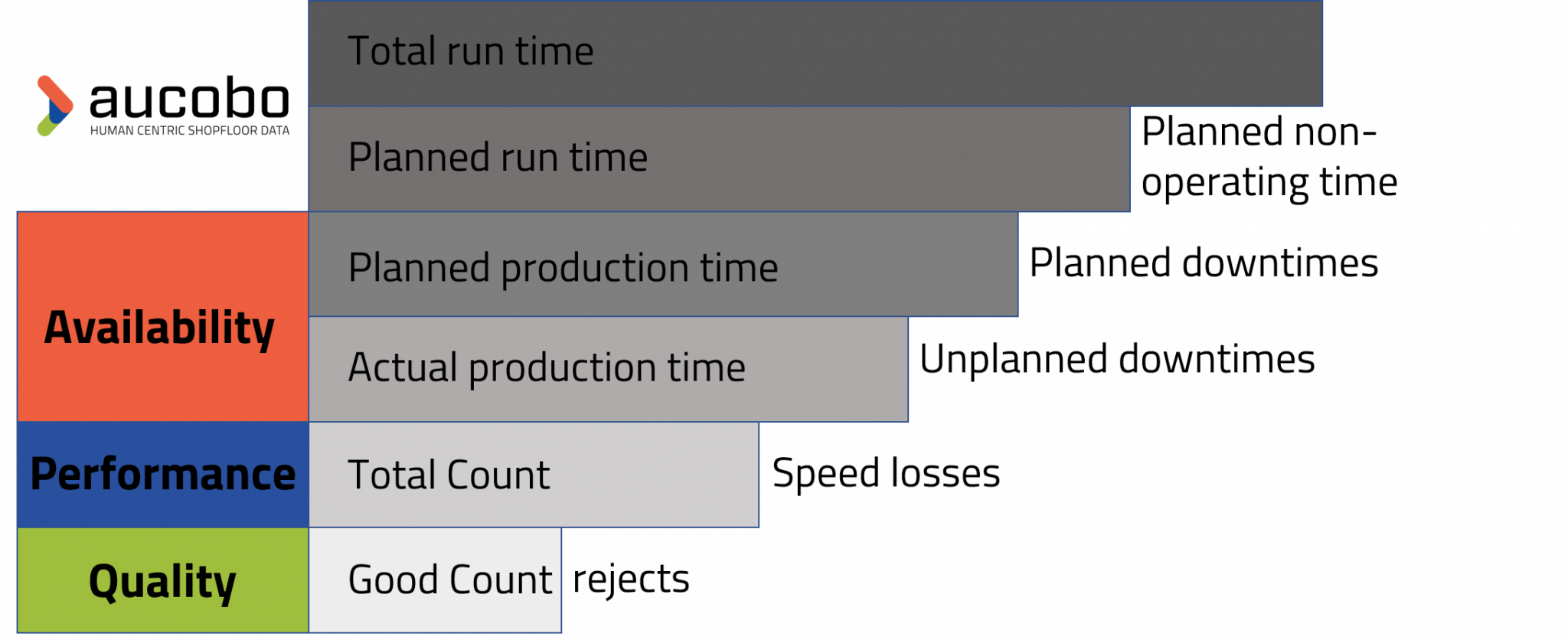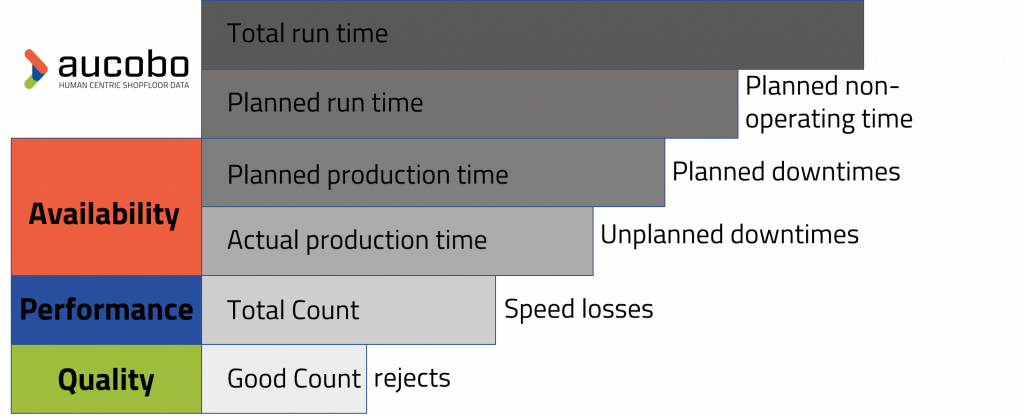 We have already been able to achieve an increase in OEE of up to 25% for some of our customers. Would you like to find out whether this is also possible for you? Claim your free demo call now!